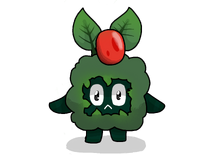 This is your user page. Please edit this page to tell the community about yourself!
Shrubs of the Elite Forces wiki:
☀ https://shrubs-of-the-elite-forces.fandom.com/wiki/Shrubs_of_the_Elite_Forces_Wiki
my fandom account icon is just a drawing of my roblox avatar. Using the same style I used to draw the shrubs found in the link above, I re-created my avatar on paper. It looks more colorful irl tho..
also please, check out our shrub wiki above
Secret Pages
Secret pages are pages that are not yet on the top navigation, or linked to a page that's already on the navigation. Usually in order to get to them, you'd have to keep pressing "random page" (which is a pain). Luckily for you, I've put their links below.
I think that's it so far. There's two more I think, but im too lazy.
Community content is available under
CC-BY-SA
unless otherwise noted.